A purchase made via an e-commerce website doesn't allow the consumer to be in immediate possession of the goods purchased. Therefore delivery options and parcel tracking tools are an important part of customer satisfaction and must be taken into consideration.
As soon as payment for the product has been made, the customer needs to be reassured about the status of his order, and this is a factor in improving the conversion rate. A parcel tracking management tool is a real strength for e-commerce. Faced with a growing range of products and services, how do you determine the best parcel tracking solution for e-commerce?
The importance of delivery for online businesses
A parcel tracking system allows you to follow the exact route of a package at any given time, from the pickup to the final delivery. This initiative works towards building a trusting bond with your customer as it offers better trackability. With only a few clicks the consumer knows where his parcel is. You can also anticipate and take action in the event of a delay or any other issue by letting your customer know exactly when and where his package will arrive.
Using a professional parcel tracking tool
Since customers are segmented into diverse and geographically fragmented markets, the seller must make sure transportation to different delivery points is flawless whilst controlling the synchronisation and frequency of operations.
As far as the customer is concerned, it's the e-merchant's responsability to ensure the choice and control of the logistical aspect. This is why it's important to reassure your customer and let them know that their parcel is in good hands and will arrive on time. The use of a tracking tool therefore seems logical.
How to provide good delivery tracking
By outsourcing the delivery tracking service you can guarantee security and regularity which will encourage consumer confidence.
According to what we already know, good delivery management is a dominant asset to an ecommerce site. It also contributes to generating additional sales, increasing the e-reputation as well as reassuring and captivating customers. It's in your interest to pay attention to logistics as product quality is not the only criteria when it comes to customer satisfaction.
Read: 3 innovations in e-commerce logistics
The parcel tracking solution for e-commerce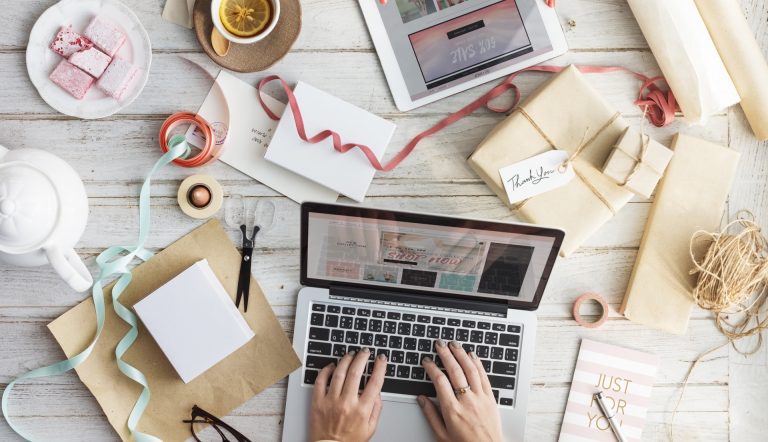 A good tracking tool should make it simple and convenient to track your order and offer turnkey solutions. The design of this space must go hand in hand with the remodelling of e-commerce options that must meet the needs of innovation and deployment. This way in can easily integrate websites using a CMS (Woocommerce, Prestashop and Magento).
Outsourcing this service may be the most suitable option, a choice driven by a reactive, proactive and continuous information-providing system.
Boxia guarantees the best parcel tracking system as well as many other benefits
For e-shoppers :
Better visibility of parcel status
Uninterrupted post-purchase communication from shipment to delivery
Individual support throughout the delivery process
Statistics that can assess the delivery experience
A smooth online shopping experience
A free demo, no strings attached!
For e-merchants :
Optimised after-sales service in terms of efficiency and costs
Better customer service in the event of delivery issues
A proactive service that helps e-merchants to focus on the business and generate additional sales
An all-in-one option that guarantees a better conversion rate
—————-
Boxia is a tool that allows online retailers to inform their customers in real-time throughout the delivery process and therefore reduce the number of calls and e-mails to their after-sales service by up to 40%. Boost your customer satisfaction with a unique and effortless delivery experience. Contact us now for more information or to see a live demo of our platform!

You can follow Boxia's latest news and updates on Facebook, Twitter and LinkedIn.
If you liked this article, please share!