How important is logistics in e-commerce? How can you improve speed in your supply chain? For an e-commerce site, the answers to these questions provide information on the best way to manage logistics.
Logistics for e-commerce
You must have heard the term "logistics" more than once without really knowing its importance. For an online retail site, its function encompasses a multitude of disciplines that contribute to achieving a common goal: customer satisfaction. It's exactly the same principle for a physical distribution structure.
However, online activity is driven by an accelerated frequency of sales and distribution. For this reason, delivery must be made within a given and generally short time frame.
Here again, there is another discrepancy. If, in practice, goods are collected from a sales point and delivered to their point of consumption, this works differently in e-commerce. The goods go directly to the customer so it's up to the supplier to ensure the downstream logistics flow.
Read: what are the expectations of online buyers?
A synthetic view of e-commerce logistics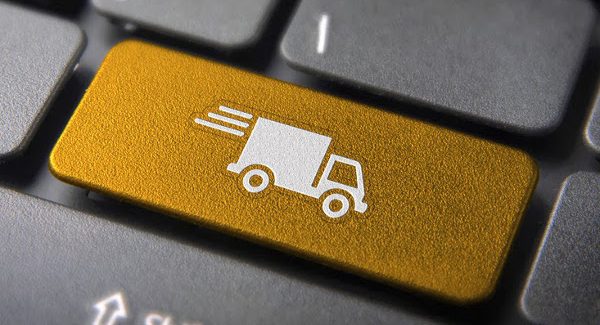 Associated with e-commerce, it is de facto the process by which a product is brought to a customer. It then crystallises in the coordination of several operations that are concomitant or alternate in time, namely :
Receptionning products: this first stage requires a precise organisation: Each item is referenced and integrated into the management tool.
Stock management: Stock management is a discipline which aims to establish a threshold of availability in the right balance. The idea is to prevent stock shortages, to launch orders with suppliers and to plan supplies.
Checking and preparation of orders.
Delivery: meeting deadlines is part of a customer satisfaction approach. It is a vector of image and a loyalty building tool, so you definitely cannot neglect this stage. For some people, making an online purchase allows them to benefit from delivery conditions adapted to their expectations. It therefore seems reasonable to attach particular importance to this operation both in its control and in its deployment.
With delivery, parcel tracking has become an activity in its own right, which is of great importance in the completion of the purchasing process. This stage is similar to optimal information flows that mobilise significant resources and costs. It's the subject of a separate study.
Therefore e-logistics is the central driving force of any e-commerce activity. Well-managed logistics can be appreciated at all levels of the work chain. It will help save both money and time, optimise the overall quality of service and guarantee customer confidence…
That said, on the customer side, the bar is always set high, and the duty of every e-merchant is to meet all their requirements perfectly in order to be one step ahead of the fierce and multiple competition.
Read: 5 tips to boost your online sales
Improve the speed of e-logistics
It is in this sense that efforts to improve e-logistics must be a constant and permanent challenge for the trader. The efficiency of such a process clearly blends in with the entire supply chain, but one detail still calls for attention: delivery.
Boxia, through its parcel tracking solution, aims to offer a wide range of options that meet a variety of needs. This module makes it possible to track a customer's order in time and space and, if necessary, to take adequate measures to manage delivery defects and limit returns!
Opting for Boxia means ensuring that your customers have the best delivery experience. For the salesperson, it means significant savings thanks to a decrease in after-sales service costs, more time to develop your business and a boosted customer relationship.
In addition, this tool that obeys the speed constraints imposed by online purchasing and frees up sufficient time to focus on all the strategic actions in the chain. In other words, it improves the speed of e-commerce logistics.
—————-
Boxia is a tool that allows online retailers to inform their customers in real-time throughout the delivery process and therefore reduce the number of calls and e-mails to their after-sales service by up to 40%. Boost your customer satisfaction with a unique and effortless delivery experience. Contact us now for more information or to see a live demo of our platform!

You can follow Boxia's latest news and updates on Facebook, Twitter and LinkedIn.
If you liked this article, please share!